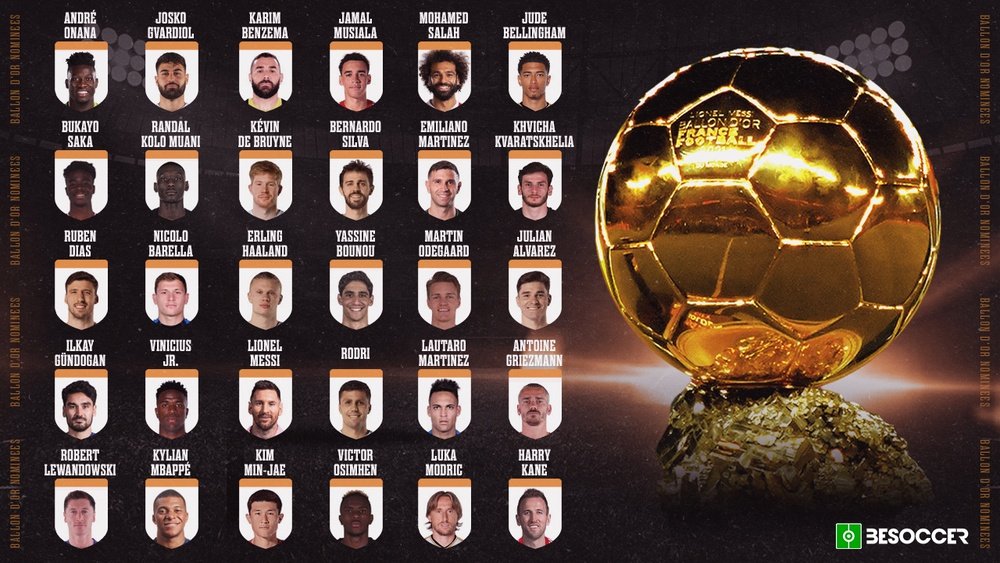 virtualbola.com – Gala Ballon d'Or 2023 telah rampung. Berikut daftar lengkap para pemenang yang sukses membawa pulang trofi di tahun ini.
Sebanyak delapan trofi diberikan dalam acara Ballon d'Or 2023. Mulai dari Kopa Trophy, Socrates Trophy, Women's Team of The Year, Yachine Trophy, Gerd Muller Trophy, Men's Team of the Year, serta dua yang utama, Ballon d'Or Feminin dan Ballon d'Or.
Kopa Trophy yang merupakan penghargaan untuk pemain muda terbaik diraih oleh Jude Bellingham. Ia tampil gemilang di musim lalu bersama Borussia Dortmund, dan kini melanjutkan kiprahnya di Real Madrid.
Untuk Ballon d'Or Feminin, gelandang Barcelona Aitana Bonmati terpilih menjadi pemenang. Ia meraih Liga Spanyol dan Liga Champions musim lalu serta membawa Timnas Spanyol putri memenangi Piala Dunia Wanita 2023.
Terakhir dan yang paling utama, Ballon d'Or putra berhasil dimenangi Lionel Messi untuk kali kedelapan, sekaligus membuatnya menjadi pemain dengan bola emas terbanyak sepanjang sejarah.
Daftar Pemenang Gala Ballon d'Or 2023:
Kopa Trophy: Jude Bellingham (Borussia Dortmund/Real Madrid)
Socrates Trophy: Vinicius Junior (Real Madrid)
Women's Team of the Year: Barcelona Femeni
Men's Team of the Year: Manchester City
Yachine Trophy: Emiliano Martinez (Aston Villa)
Gerd Muller Trophy: Erling Haaland (Manchester City)
Ballon d'Or Feminin: Aitana Bonmati (Barcelona Femeni)
Ballon d'Or: Lionel Messi (Paris Saint-Germain/Inter Miami)